Cheap Custom Modified Container Flat Pack Office Buildings Company
Modified Container Office
The modified container office is combined with a single or several flat pack container units. The modified container office can be a single site office. And also the modified container office can be a 2 floor office building, which includes single offices, multi offices, meeting rooms and toilets. All the decoration and furniture can be finished in the container, you can use the office immediately, when you receive it.
All the layout of the modified container office is customized, Star House can design the best solution for you.
Cheap Flat Pack Office Buildings, Custom Container Office, Modified Container Office Company
Modified Container Office
INTRODUCTION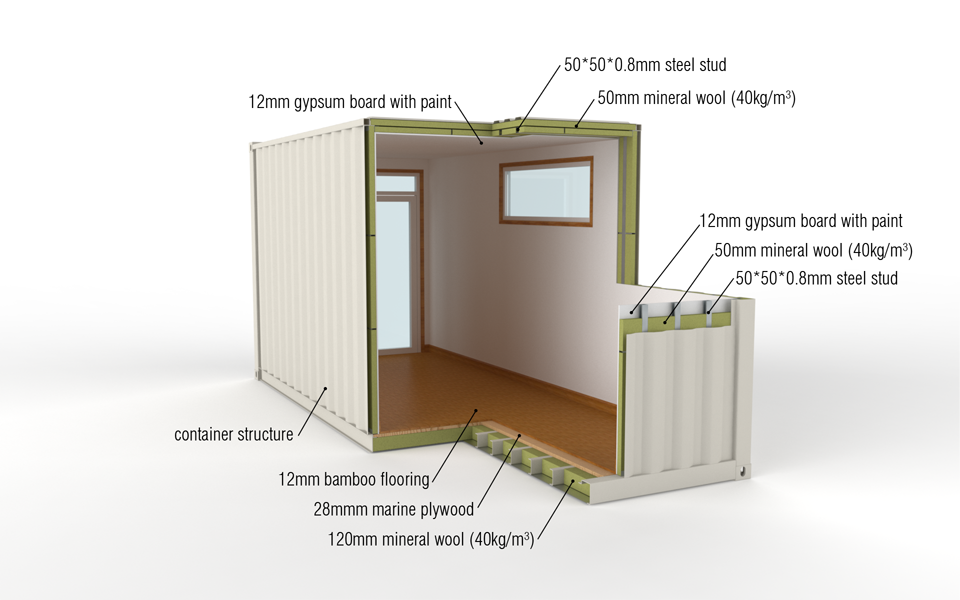 Modified container is a custom product based on the ISO shipping container. Openings can be made on the containers to install doors and Windows according to the requirements. All the work can be completed in the factory including insulation and decoration, even installation for furniture and sanitary fittings.
After protecting the openings, the modified container can be transported as a ISO shipping container. It can be put into use after little work when arriving at the destination.
The modified containers can used separately as accommodation, office, or bathroom, and also can combine or stack them as needed.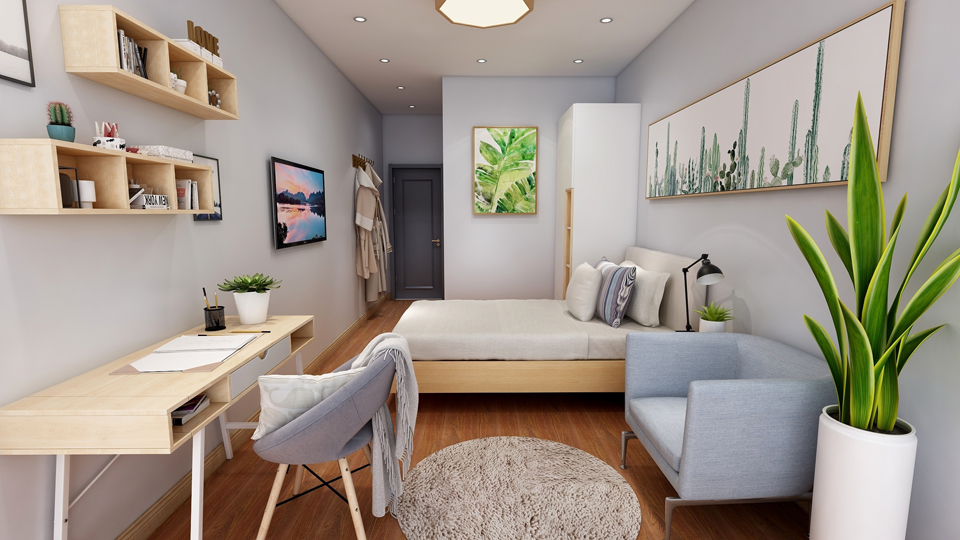 Single Room Interior Decoration(20'*10' Modified Container)
ADVANTAGES
Sturdy And Durable: Modified containers can be stacked maximum 7 floors, also they can last more than 30 years.
Customized Design: Modified containers can be customized designed in special dimension, layout and materials to meet different standard and requirement.
Fully Equipped: Modified containers can be equipped with pre-installed internal fittings, such as furniture and sanitary fittings, this makes the setup easy and saves labor on site.
DIMENSIONS

The modified container can be customized in different dimensions. Here are the common size for it, besides, it is also available with external height 2591mm(8'6"), maximun length 18000mm and maximum width 4200mm for customization.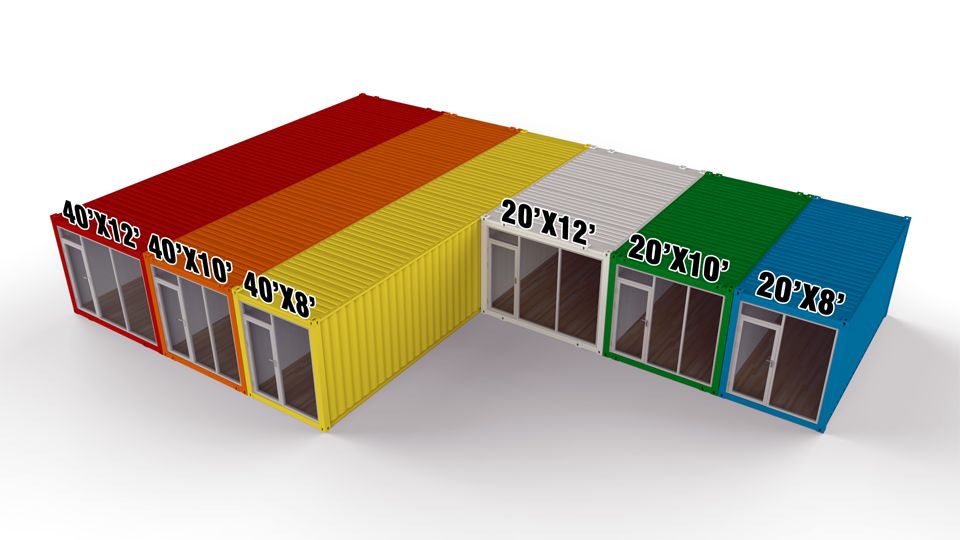 Type

External Dimensions(mm)
Weight(kg)
Length
Width
Height
20'*8' Modified Container
6058
2438
2896
4000

20'*10' Modified Container

6058
3000
2896
4500

20'*12' Modified Container

6058
3658
2896
5000

40'*8' Modified Container

12192
2438
2896
7200

40'*10' Modified Container

12192
3000
2896
8000

40'*12' Modified Container

12192
3658
2896
8800
Recommendation: