Buy Cheap China 20ft ISO Shipping GP Container Producers Factory
20GP Container
20GP container is a standard kind of dry container. it is mainly used for carrying groceries, and it is usually used for carrying dangerous chemicals, daily necessities, medicines, textiles, handicrafts, chemical products, electronic machinery, instruments and machine parts. The dry container is the most common container in logistics transportation.
Buy ISO Shipping Container, Cheap 20ft Container, China GP Container, 20GP Container Producers Factory
20GP Container
INTRODUCTION

ISO shipping container is a kind of composing tool that can load and pack or unpacked goods for transportation. ISO shipping container is convenient for loading, unloading and handling with mechanical equipment.
The greatest success of ISO shipping container is the standardization of its products and the whole system of transport it establishes. It is indeed one of the great wonders of human history to be able to standardize a multi-ton behemoth and gradually realize a logistics system supporting ships, ports, routes, highways, transit stations, Bridges, tunnels and multimodal transport on a global scale.
Star House has a production line for ISO shipping container. Our main products include 20'GP, 20'HC, 40'GP, 40'HC ISO shipping containers. In additional, we can also customize special containers which maximum external dimensions is 4200mm (Width) x 18000mm (Length) x 2896mm (Height). We have 100-120 units max output per day, which can ensure the delivery in time for mass production.
DIMENSIONS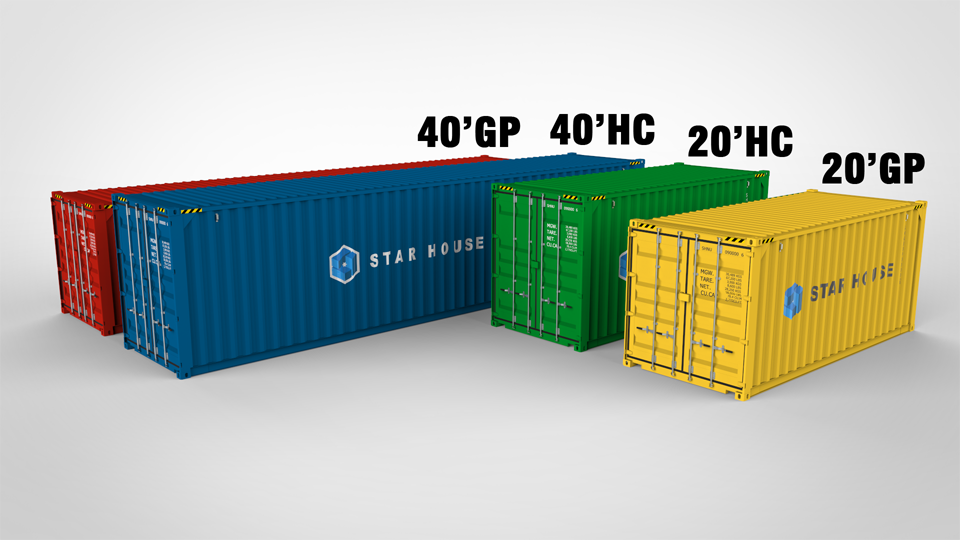 Container Type
External Dimensions(mm)
Internal Dimensions(mm)

Length
Width
Height
Length
Width
Height
20 GP

6058
2438
2591
5898

2352
2385

20 HC

6058

2438
2896
5898
2352

2690
20 Open Top

6058
2438
2591
5898
2352
2330
40 GP
12192
2438
2591
12032
2352
2385
40 HC

12192
2438
2896
12032
2352
2690
40 Open Top
12192
2438
2591
12032
2352
2330
Recommendation: